Hidden by a pleasant scent
The health consequences of flavor in e-cigarettes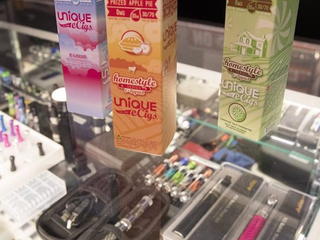 But our studies have shown that the effect of flavor goes beyond the pleasure they may bring – the flavorings themselves may actually harm tissue. 
Flavors enhance e-cig appeal
Today, the allure of flavors in e-cigarettes bring potential health consequences, and kids are particularly vulnerable. E-cigarettes can put adolescents at risk for respiratory, cardiopulmonary diseases, brain disorders and cancers.  
How flavors themselves may be toxic
What about long-term vaping?