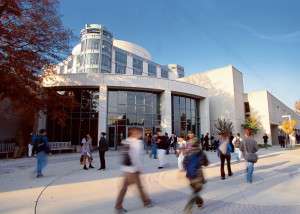 As a rapidly growing research university, UMBC, seeks an innovative leader to serve as Vice President for Research (VPR).
UMBC was founded in 1966 and is situated on 500 acres in suburban Baltimore along the 
Baltimore-Washington corridor, connecting the university with a wide range of federal agencies and placing it at the heart of the nation's cybersecurity hub.
By 1996 UMBC's research funding had grown to $36 million. Today, the university brings in nearly $80 million per year.
UMBC faculty are frequently recognized for their research and scholarly achievements. For example, they receive prestigious honors, including Fulbright and Guggenheim awards, NSF Career Awards, HHMI Investigator and most recently, NASA's 2012 Distinguished Public Service Medal. Others are invited to participate at the highest levels in their fields and are recognized as distinguished scientists and researchers by their peers.
Faculty members excel, in part, because of the intellectual diversity, creativity and support of the UMBC community. UMBC has consistently been named a "Great College to Work For" by The Chronicle of Higher Education and is widely recognized as one of the nation's most innovative universities.
As UMBC continues to evolve, growing a strong, diversified portfolio of research and sponsored programs is a top priority. That's why UMBC is looking for a strong Vice President of Research. The Vice President of Research reports to the Provost and Senior Vice President for Academic Affairs and plays a leading role in establishing the University's research agenda and provides the intellectual leadership to advance its research mission.
Read what others say about UMBC.