Photography, Science and Visual Culture
Location
Library and Gallery, Albin O. Kuhn
Date & Time
April 8, 2016, 8:00 am – 1:30 pm
Description
Slides presented at this event are available
here
(UMBC login required).
Overview
Keynote Speaker
Agenda
OVERVIEW
This is the fourth event in the semi-annual UMBC Research Forum series, which brings together researchers and scientists from across the UMBC community and external partners to establish and grow meaningful collaborations around common research themes. 
Sponsored by the Office of the Vice President for Research, today's Research Forum aims to advance intra-campus and inter-campus collaborations among experts in arts, visual culture, science and engineering. 

Prior Research Forums have focused on such topics as Social Sciences and Human Health, High-Performance Computing and Climate Change and the Environment. 
We encourage you to actively participate in today's event, learn from the keynote presentation, contribute to the panel discussions, and meet new colleagues during the poster sessions.
KEYNOTE SPEAKER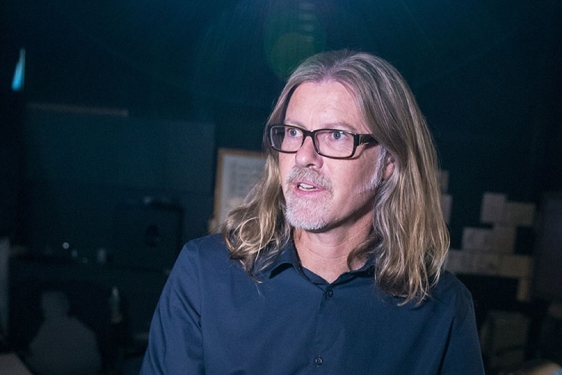 We are delighted to welcome Sheldon Brown, the John D. and Catherine T. MacArthur Foundation Endowed Chair in Digital Media and Learning. He is the Director of the Arthur C. Clarke Center for Human Imagination and is UCSD Site Director of the NSF Sponsored Center for Hybrid Multicore Productivity Research (CHMPR). He is a Co-PI and founder of New Media Arts for the California Institute of Information Technology and Telecommunications (Calit2). 
Brown's projects concern the overlapping and reconfiguration of private and public spaces and how new forms of mediation are proliferating. 
His interactive artworks have been exhibited at: The Museum of Contemporary Art in Shanghai, The Exploratorium in San Francisco, Ars Electronica in Linz Austria, The Kitchen in NYC, Zacheta Gallery in Warsaw, Centro Nacional in Mexico City, Oi Futuro in Rio de Janeiro, Museum of Contemporary Art San Diego, and others. He has also been featured at leading edge techno-culture conferences such as Supercomputing, SIGGRAPH, TedX, GDC. He has been commissioned for public artworks in Seattle, San Francisco, San Diego and Mexico City, and has received grants from the NSF, AT&T New Experiments in Art and Technology, the NEA, IBM, Intel, Sun Microsystems, SEGA SAMMY, Sony, Vicon and others. 
The mission of the Arthur C. Clarke Center for Human Imagination is to help society become more effective at harnessing imagination. This pursuit will bring together the inventive power of science and technology, with the critical analysis of the humanities, and the expressive insight of the arts. 
For more information on the Center for Human Imagination, please see http://www.imagination.ucsd.edu 
AGENDA
| | |
| --- | --- |
| 8:00 am | Registration and Coffee |
| 8:20 am | Welcome – Philip J. Rous, Provost |
| 8:30 am | The Art and Science of the Human Imagination |
| | Keynote – Sheldon Brown, Director |
| | Arthur C. Clarke Center for Human Imagination, UCSD |
| 9:30 am | A Look from Outer Space |
| | Moderator – Marvin Heiferman, UMBC CADVC |
| | – Max Mutchler, Space Telescope Science Institute |
| | – Chris Shuman, UMBC Joint Center for Earth Systems Technology |
| | – Joseph Tatarewicz, UMBC History |
| 10:30 am | Break and Poster Session |
| 10:50 am | Observations – Freeman A. Hrabowski III, President |
| 11:00 am | A Look into Inner Space |
| | Moderator – Karl V. Steiner, VP for Research |
| | – Kirk Czymmek, Carl Zeiss Microscopy, LLC |
| | – Michelle Starz-Gaiano, UMBC Biology |
| | – Stephen Bradley, UMBC Visual Arts |
| | – Thomas Cronin, UMBC Biology |
| 12:00 pm   | Reflections – Karl V. Steiner, Vice President for Research |
| 12:15 pm | Buffet Luncheon and Poster Session |
| 1:30 pm | Research Forum Concludes |