Executive Director for Cybersecurity Initiatives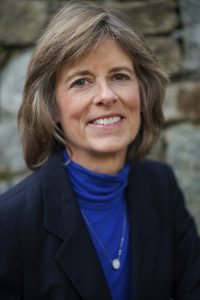 Contact Information
Professional Experience
since 2019 — Executive Director for Cybersecurity Initiatives — UMBC
1998-2018 — Founder and CEO — SAINT Corporation
1996-2018 — Chief Operating Officer —  Carson Inc.
1988-1996 — Senior Vice President — Carson Inc.
Education
Computer Science M.S. — Johns Hopkins University
Mathematics and Computer Science B.S. — Towson University
Short Biography
Donna Ruginski is Executive Director for Cybersecurity Initiatives in the Office of the Vice President for Research with the University of Maryland, Baltimore County (UMBC). She is responsible for the strategic positioning and growth of UMBC's cybersecurity initiatives. Donna is a senior technology executive with extensive experience in aspects of building a start-up business including establishing and managing a product development team, sales organization and business development partnerships. Donna is a founding partner of SAINT Corporation, a cybersecurity software company providing vulnerability management solutions. She served as COO for a cybersecurity consultancy, where she was responsible for business operations. Donna serves on the Cyber Advisory Board for bwtech@UMBC Research Park and is an advisor and mentor to start-up companies in the MACH37™ Cyber Accelerator program. She is a volunteer and advisor to the Women's Society of Cyberjutsu, and a member of the Executive Women's Forum for Information Security, Risk Management, and Privacy. Donna received her Master of Science in Computer Science from John's Hopkins University, and Bachelor of Science in Mathematics from Towson University.
https://news.umbc.edu/umbc-welcomes-donna-ruginski-as-executive-director-for-cybersecurity-initiatives/
https://news.umbc.edu/umbc-collaborates-with-mxd-to-develop-cybersecurity-curriculum-for-workers-in-manufacturing/
https://cybersecurity.umbc.edu/