UMBC signs academic collaboration agreement with Tel Aviv U.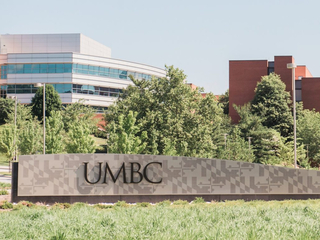 This story was first published on news.umbc.edu and was written by Megan Hanks. 
UMBC and Tel Aviv University signed a memorandum of understanding on Wednesday, September 21, 2016, to formalize an academic collaboration between the two institutions. The agreement establishes a framework for joint research as well as academic exchange opportunities for students, faculty, and staff.
Antonio Moreira, vice provost for academic affairs, signed the agreement during a trip to Israel, as did Raanan Rein, vice president at Tel Aviv University. Maryland Governor Larry Hogan attended the signing of the document.
"The signing of this memorandum of understanding with Tel Aviv University opens up exciting opportunities for important academic collaborations involving faculty, students and staff from UMBC and TAU," says Moreira. "Visiting TAU was very informative and allowed existing ties between the two institutions to be strengthened. We are delighted to have TAU as one of our partners."
UMBC is the leader of the collaborative Center for Hybrid Multicore Productivity Research (CHMPR), which has historically included five other U.S. universities working to address computational challenges. Recently, the National Science Foundation approved Tel Aviv University as the first international research partner site for the Center, setting the stage for additional collaborative activities.