Announcing latest grants from Hrabowski Fund for Innovation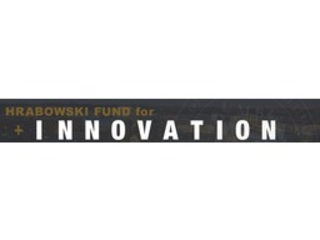 UMBC is proud to announce the projects awarded grants in the fall 2015 round of the Hrabowski Fund for Innovation competition.
IMPLEMENTATION AND RESEARCH GRANTS
Virtual Reality Design for Science: Integrating Research, Communication, and Learning for Interdisciplinary Training – A team led by Jian Chen, Assistant Professor of Computer Science and Electrical Engineering, will harness the growing interest and popularity of virtual reality through the creation of a new course designed to challenge graduate and senior undergraduate students to collaboratively write, review, and critique research proposals. The project-oriented class will introduce students to the use of hybrid reality displays, 3D modeling, visualization, and fabrication to conduct and analyze scientific research. The new course embraces the university's goal of advancing interdisciplinary and multidisciplinary research activity.




Designing and Developing Effective Mobile Applications – A team led by Viviana Cordova, Assistant Professor of Visual Arts, and Nilanjan Banerjee, Associate Professor of Computer Science and Electrical Engineering, will create a new interdisciplinary project that teaches both designers and developers the life cycle and project management of mobile application development. Working with professional clients, visual arts and computer science students will use teamwork to tackle real-world projects with deadlines, milestones, and budget constraints. Throughout the semester, students from the Advanced Interface Design and Mobile Programming classes will collaborate to apply their design and programming experience to develop smartphone applications for clients.
Winners from the spring 2016 submission will be notified sometime in May. Proposals for the next round of Innovation Fund grants are due by October 14, 2016. Please consider submitting an application. For more information about the fund, visit innovationfund.umbc.edu.
The Hrabowski Fund for Innovation, developed with support of major grants from the Carnegie Corporation of New York and the Heinz Awards, is a testament to our strong track record of finding novel approaches to teaching and scholarship. The Fund exemplifies our commitment to being a leading public university through investing in faculty initiatives that fuel creativity and enterprise and challenging students to take an active role in their education.
UMBC is truly inspired by the creative ideas heard each day and are delighted to be able to support more of them through this fund.