USM names UMBC alum Vice Chancellor for Economic Development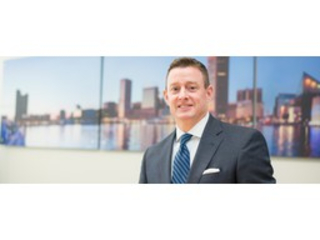 Robert L. Caret, Chancellor of the University System of Maryland, has appointed UMBC alumnus J. Thomas Sadowski as the system's vice chancellor for economic development. Sadowski '89, political science and public administration and policy, is a member of UMBC's Public Policy Advisory Board and is currently the president and CEO of the Economic Alliance of Greater Baltimore (EAGB). He will join the USM team on May 2, 2016.
"The vice chancellor for economic development is a new position that was created to build on USM's success as a major driver of the state's economic development and to enable the system to focus its expertise, programs, and resources even more sharply and strategically on the state's economic development priorities," said Chancellor Caret in a statement.
As a member of UMBC's Public Policy Board, Sadowski has helped make meaningful connections between public policy initiatives at UMBC and policymaking in the state and region. Last fall, he was a panelist at the School of Public Policy Forum on Urban Sustainability in Baltimore and emphasized the importance of public-private partnerships in addressing pressing social and economic challenges.
"For over twenty-five years, Tom has been a staunch advocate for workforce and business development, and we are thrilled that he will be utilizing his talents to support our institutions and the economy," says UMBC President Freeman Hrabowski. "It is important to have someone with Tom's expertise in this position as universities work to meet workforce needs. Tom understands the critical role of universities as assets to the State. We are proud of him, and we look forward to working with him in his new position."
See the
University of Maryland System
website for the official press release and additional details. Media coverage of the announcement can be found below.
Image: Tom Sadowski '89. Photo by Marlayna Demond '11 for UMBC.